Ossi Sopen-Luoma
Stable landlord
Ossi Sopen-Luoma is the landlord and caretaker of the farm. Ossi has been riding ever since his youth and competed in show jumping from the 1970s to the 1990s on West Side Stable stud horses and horses bred by the stable.
For the past few years Ossi has not been riding any longer, and now Ossi is focused on the development and support of the stable activities.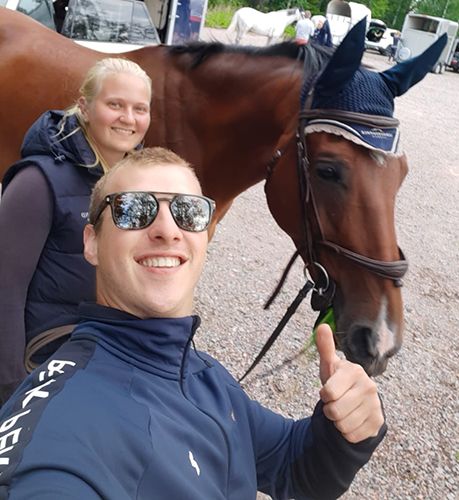 Kira Jussila
Stable Master
Kira Jussila is Ossi´s youngest daughter and works as stable master at Halis Stable. Kira is a trained riding instructor and she has several years´ experience in the care of show horses in Sweden and Central Europe. At the Halix Stable she, besides taking care of the stable, also trains horses and riders of the stable and the surrounding neighbourhood.
Emilio Calleja Lorenzini
Stable Helper
Emilio Calleja Lorenzini is Kira´s husband and besides his own work he helps in the maintenance of the stable and the farm. Previously Emilio has worked especially with young horses in Europe.
Satu Väihkönen
Landlady of the Stable
Satu Väihkönen´s horses moved permanently to Hallakorpi in June 2019 and Satu herself moved there a year later. Satu was a regular member of the Finnish national show jumping team in the 1980s and 1990s and won, among other things, the international Finnderby in 1985. After about 20 years break in riding, she mounted a horse again in 2015 and currently competes regularly with two horses at the 120 level.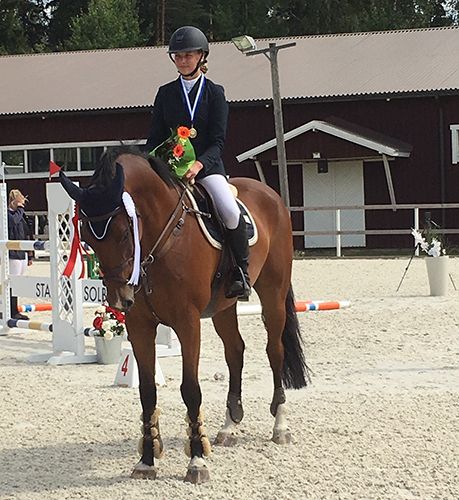 Saana Virtanen
Stable Assistant
Saana is Ossi´s granddaughter. Alongside her studies in the senior high school, she with her own horse competes at the national 110-120 level. Saana works weekend shifts at the Halis stable.